No Beans
No Tomatoes
No Powders
No Frills
Just real proper Keep It Simple Stupid Chilli
Ingredients needed
1 Kg of Beef Chuck Shoulder or other flavorful slow cooking cut
A good selection of dried chilies
2-3 cups of real beef stock
Yes.. thats all.. No tomatoes or beans. Just real beef & chili goodness
Start with a good selection of Chilies
In this case I used
Chipotle dried Chilies
Ancho Grande dried Chilies
Cascabel dried Chilies
Mulato dried Chilies
Pasilla dried Chilies
Guajillo dried chilies
and
1/2 a fresh Scotch Bonnet (only recommended if you like really hot chili)
I also added a spoon of

Achiote seeds.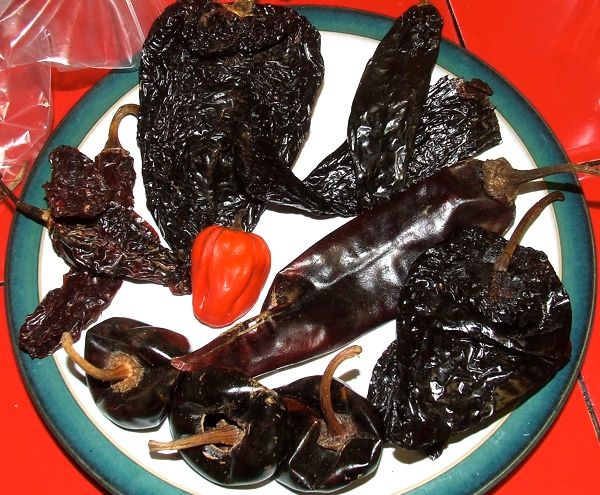 Throw into a pot with your beef stock and simmer on low for about 40 minutes or long enough to soften up the dried chilies.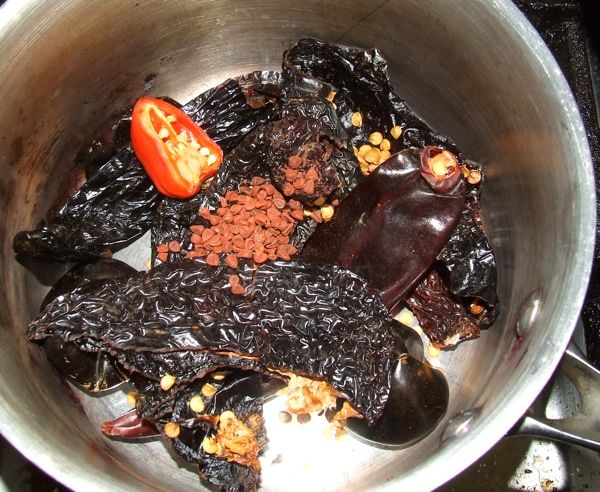 Using an Immersion blender to grind up into a smooth(ish) paste.
While the sauce is simmering is a good time to cut up your beef, I like to make nice large chunks about 1.5" -2" square. You can also pre-heat the oven to 200F
Once your sauce is ready, take a oven safe heavy pot ( I use a cast iron dutch oven) and put on the stove top with some beef tallow or oil of choice. Once its good & hot, toss your beef chunks in and give a few minutes to sear on one side. This allows it to build that nice meaty flavour without the problem of drying out the meat you get when searing all over.
Once you have a nice sear on 1/4 or so of the meat surface, add the sauce & give a good stir then pop the lid on, leaving slightly cracked and stick in the oven to slow cook for the next 2.5-3 hours.
Check for tenderness at about 2.5 hours & pop back in the oven as needed. when the chili is done, the meat should be lovely & tender.
Dish up & enjoy however you like.
Top with sour cream, creme fresh, grated cheese, cilantro or just plain.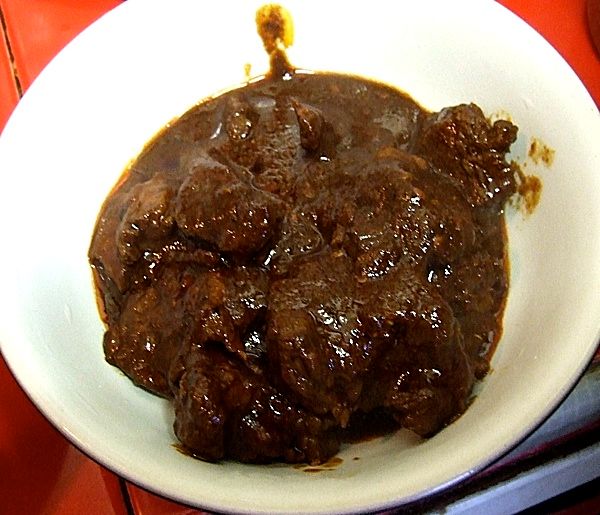 If your in the UK I can highly recommend Chillies On The Web for all your dried chillie needs. And no I dont get anything for recommending them. I was just really impressed with their products & service!