Well sure.. if you get the usual salad comprised of a couple sad chunks of lettuce, a slice of cucumber and some soggy tomatoes then ok.. I could see your point.. but salads dont have to be like that...
In fact I can make a whole meal based around salad!
So here's a little inspiration next time you feel the need to up your veggi intake.....
Honey Mustard Prawn & Scallop BAS (Bad Ass Salad)
Whats in it?
Mixed loose-leaf lettuce, baby tomatoes, avocado, strawberries topped with hot grilled peppers, onions, Scallops & prawns then drizzled with a honey mustard dressing
Strawberry Prawn BAS
Whats in it?
Mixed looseleaf lettuce, baby tomatoes, strawberries, cucumber, grilled asparagus, mushrooms, chives & red peppers with piles of prawns & topped with a strawberry vinaigrette.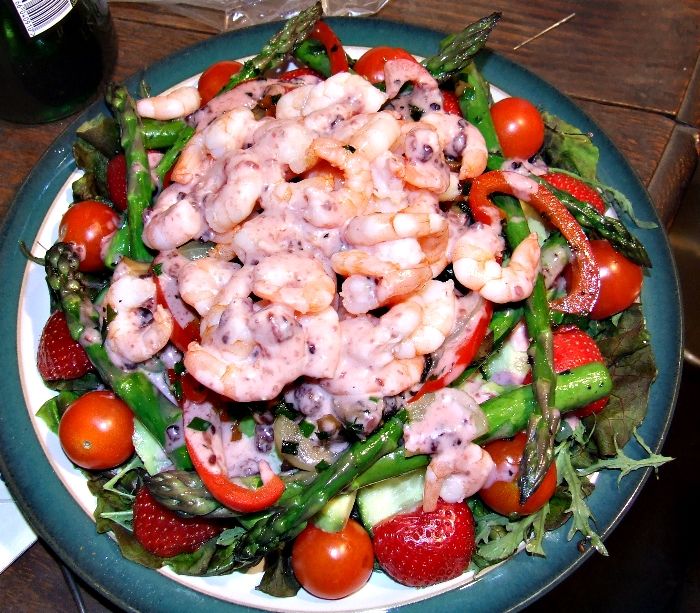 Summer Flowers BAS
Whats in it?
Pea shoots, pea flowers, Nasturtium leaves & flowers, Strawberries, blueberries, sweet peppers, cucumber, radishes, & topped with grilled scallops with a strawberry & lime glaze.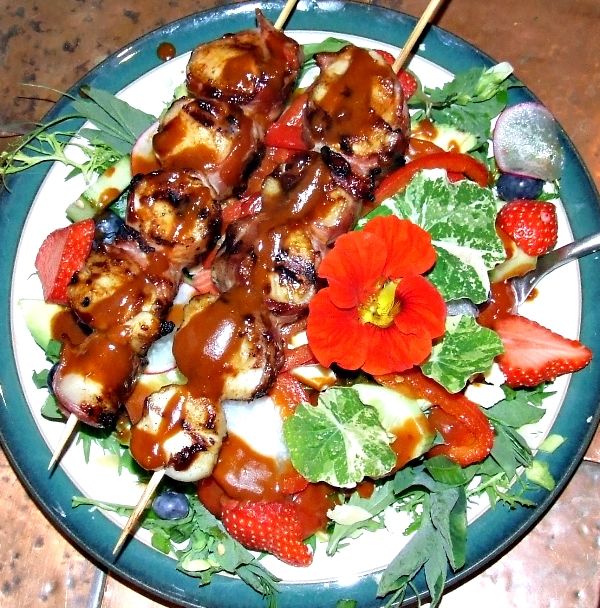 Still think salads are bleah?